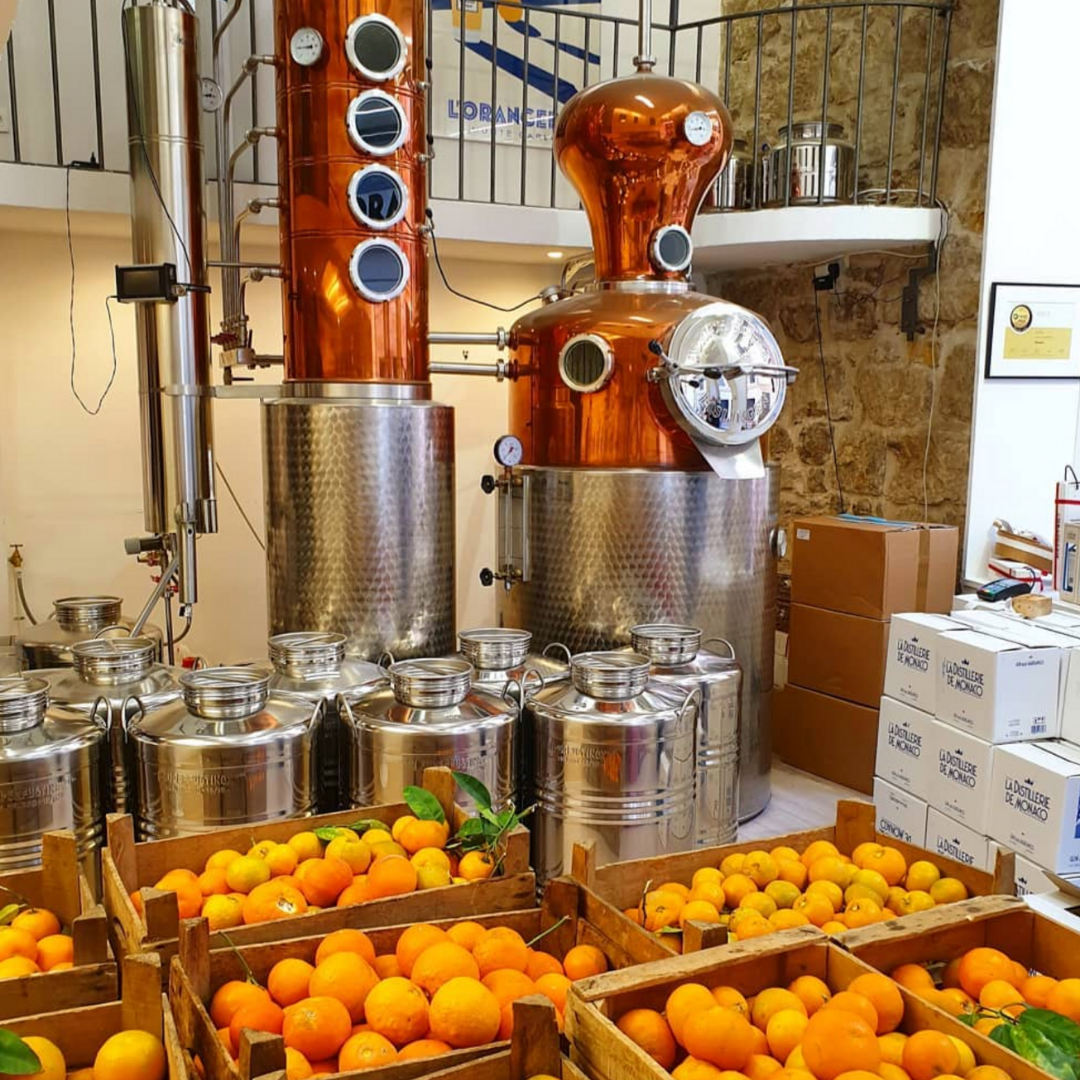 Tell us about your business and your concept.
The production of the various spirits of the Distillery are made from citrus fruits and sun-drenched fruits from 600 bitter orange trees and dozens of carob trees that border the Principality. 
The brand's approach is also borrowed from an ecological gesture, in fact these tons of fruit were once destroyed and therefore unused. A short circuit that avoids waste.
This responsible production method is also found in the processing of the raw material: no chemicals are used on the fruit.
Finally, we really want to highlight this agricultural wealth that was once a pillar of the local economy.