The Orangerie Mulled Wine
The Orangerie Mulled Wine
The weather is getting colder and what could be better than a good glass of mulled wine? Warm up with this recipe enhanced with L'Orangerie liqueur. Discover and benefit from 5% of cashback on all the selection of liqueurs and spirits available in store.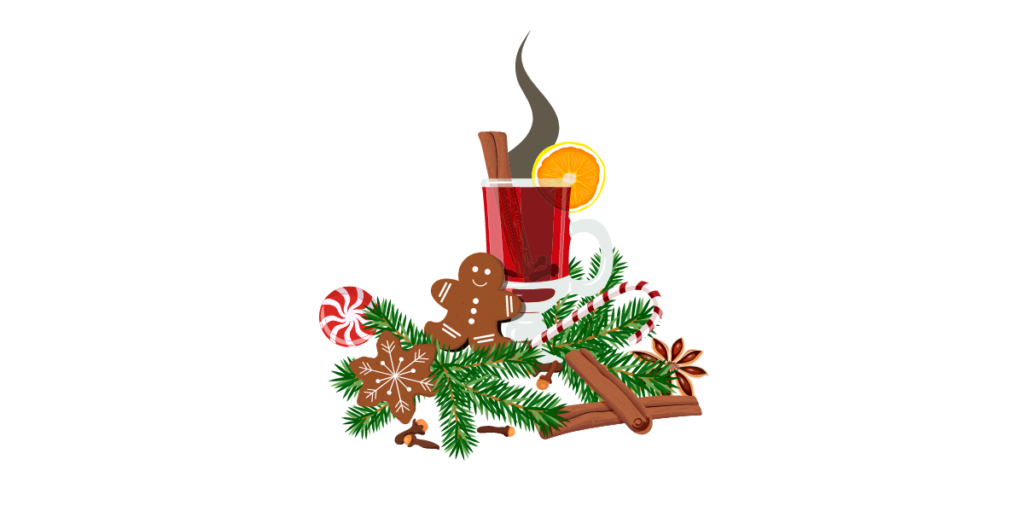 1

 

lemon⁠
1

 

lime⁠
200 g

 

brown sugar⁠
6

 

cloves ⁠
1

 

cinnamon stick⁠
3

 

berry leaves⁠
1

 

nutmeg, grated
2

 

bottles of red wine (full-bodied or fruity) ⁠
2

 

anise stars⁠
+ 30 -50 cl

 

from L'Orangerie, once all the ingredients are incorporated⁠
Peel large slices of the peel of clementines, lemons and limes
Heat a large saucepan over medium heat and add the sugar, the strips and the clementine juice
Stir in the cloves, cinnamon stick, berry leaves and 10 to 12 nutmeg graters, then pour in enough red wine to cover the sugar.
Simmer until the sugar dissolves completely in the red wine then bring the solution to a boil for 4 to 5 minutes, until you have a reduction / syrup.
When the syrup is ready, lower the temperature, add your anise star and the rest of the red wine. Gently heat the wine and after 5 minutes, when it is well warmed, add your L'Orangerie liqueur and serve in heat-resistant glasses.