Payment sharing between friends
Payment sharing between friends
With Carlo, you can share the payment with your friends to settle the bill at the restaurant or to give a common gift.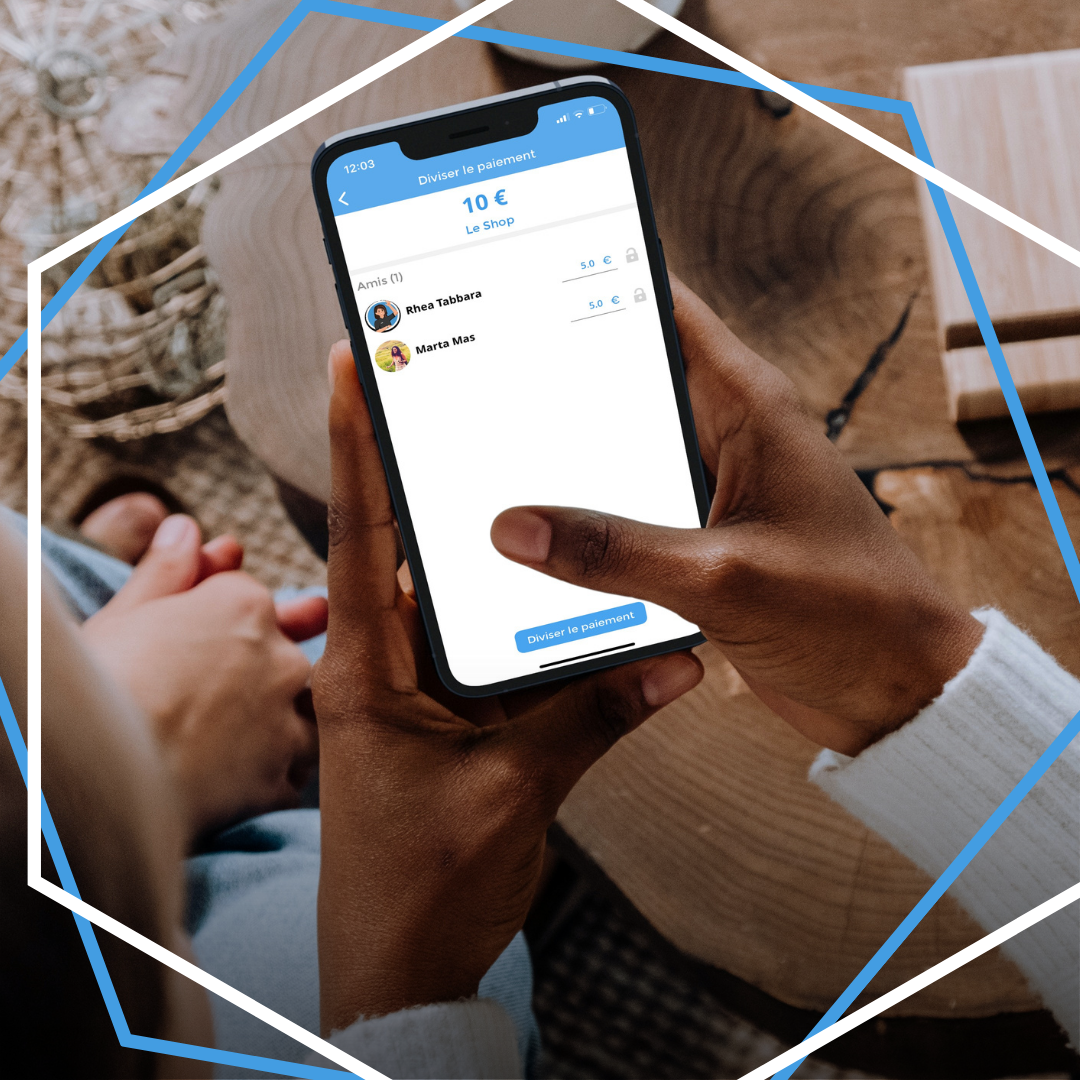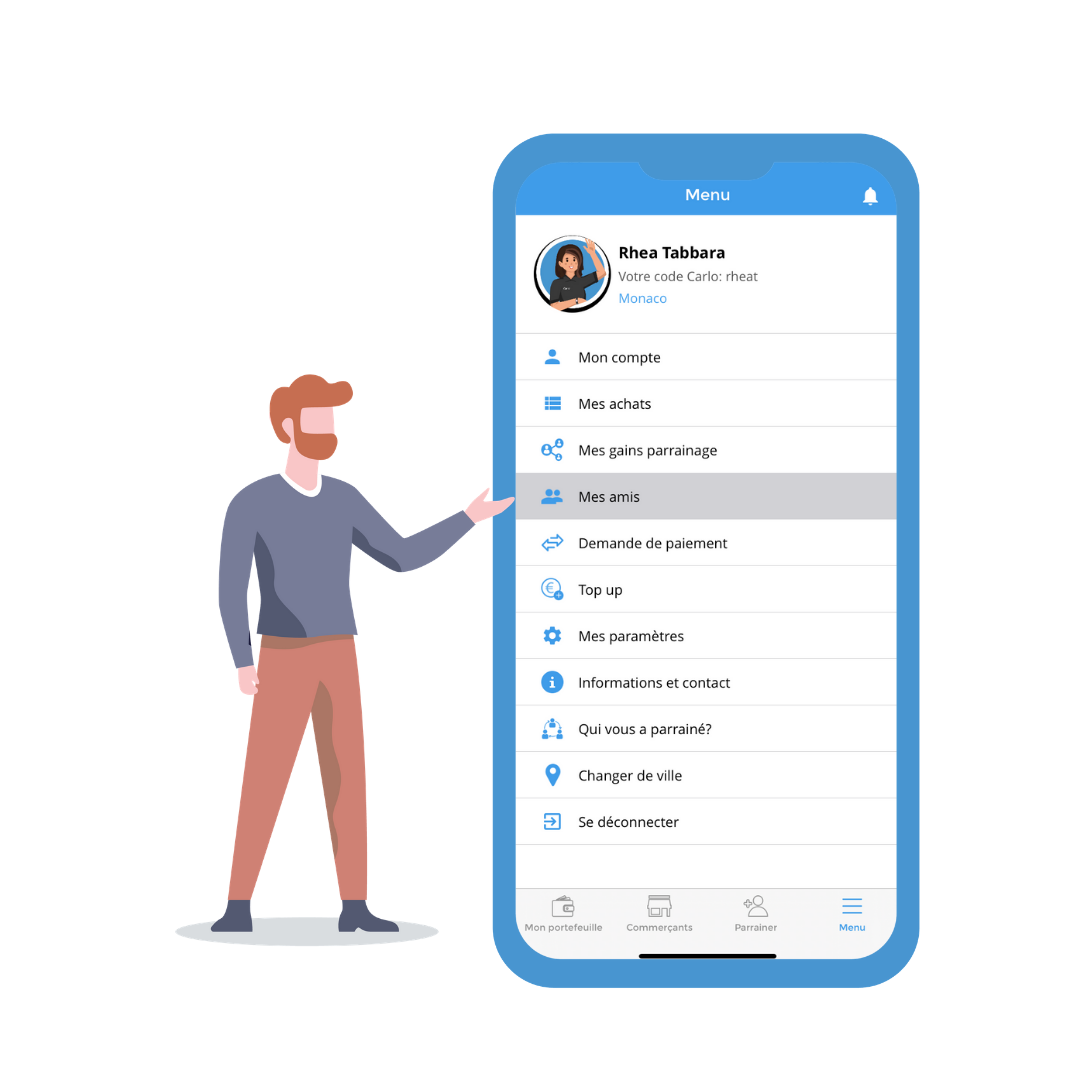 Add your friends by requesting their Carlo code. ⁠
Scan your merchant's QR code and enter the amount to be paid. Click on Share.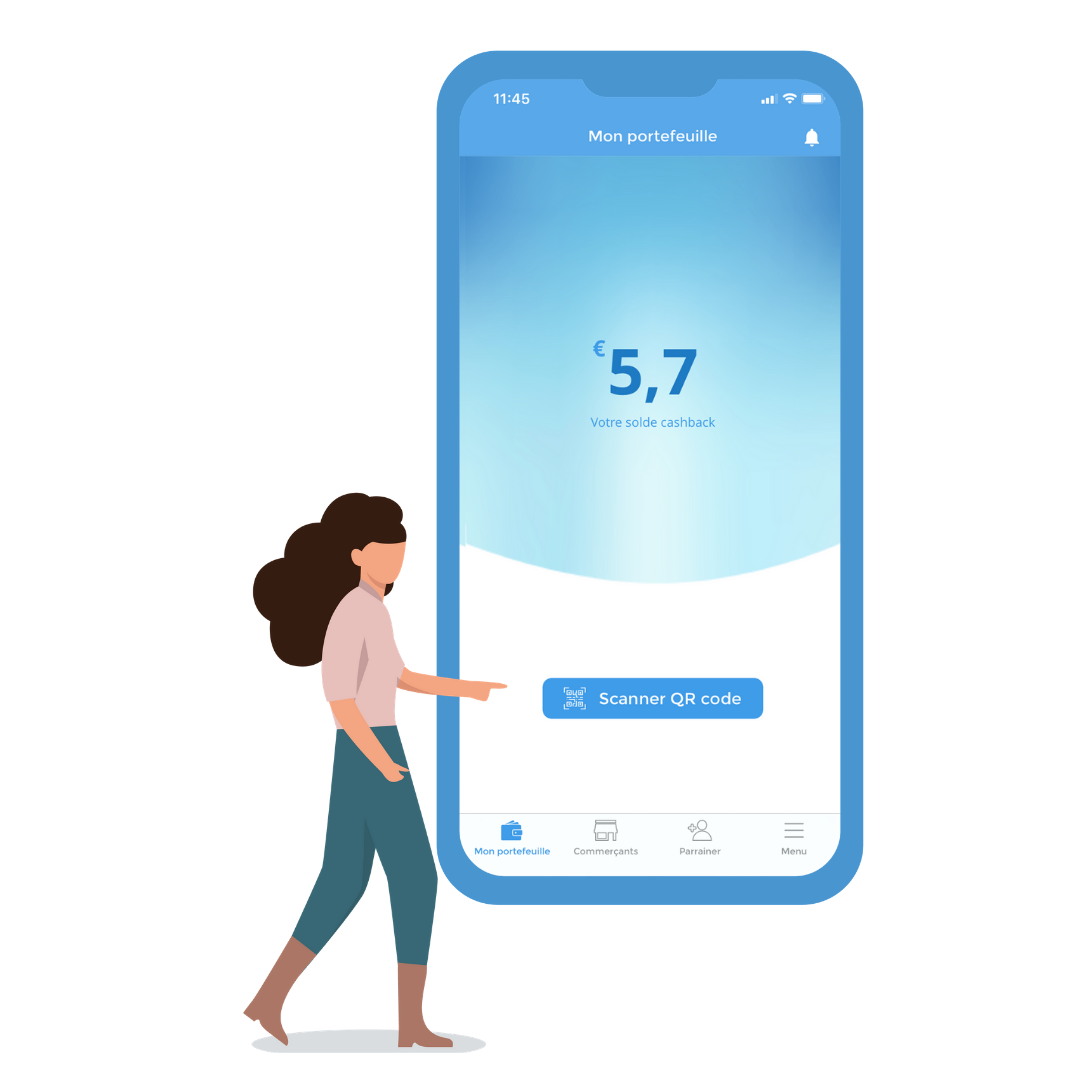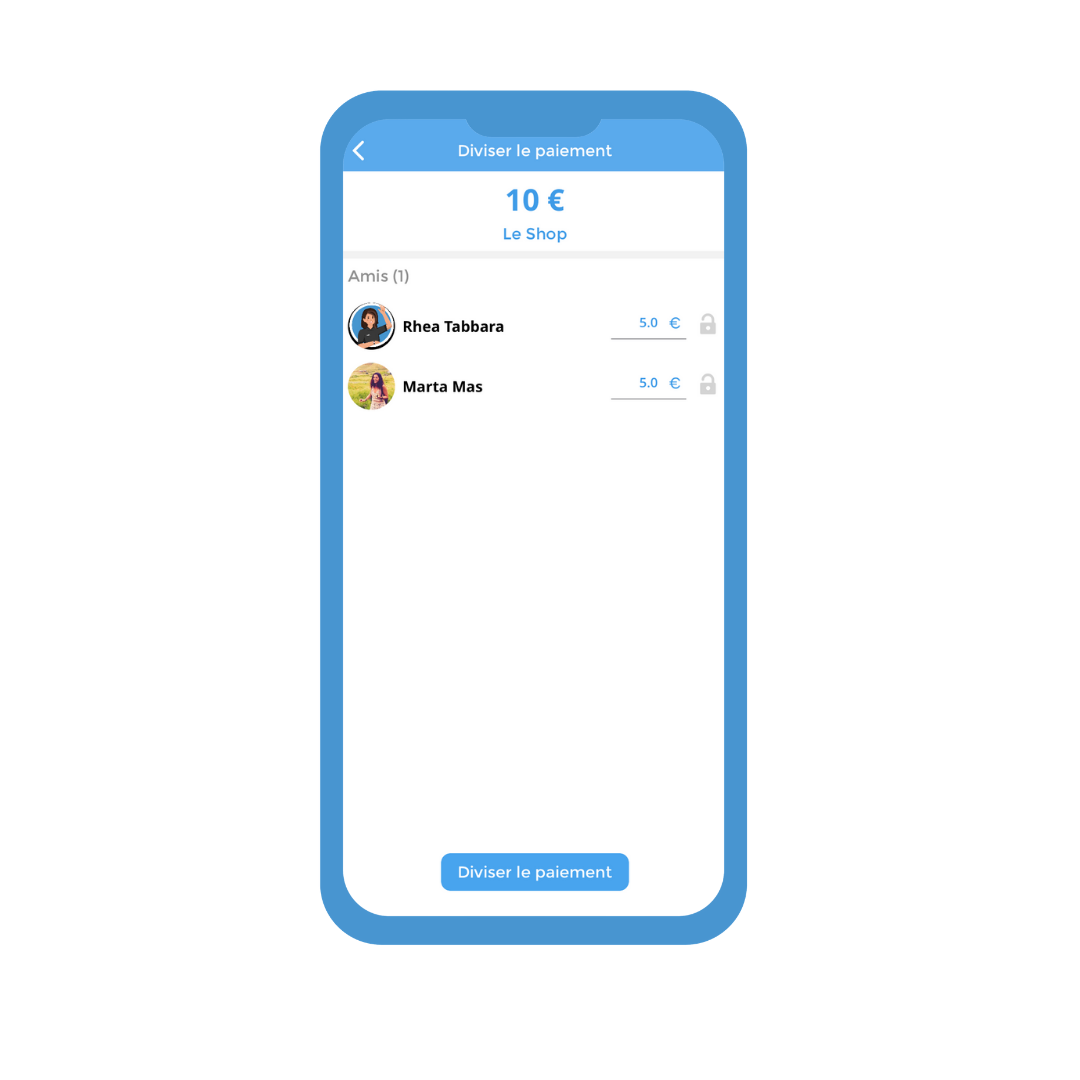 Select your friends and assign the amount to pay per person.
Confirm your Carlo payment. Your friends automatically receive a payment request.